Testimonials - What Equine Natural Balance Dentistry Clients Have to Say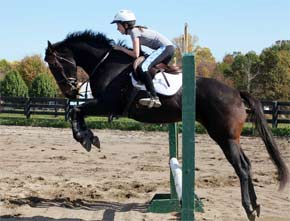 Dawn Darnell changed the gait, top-line, and disposition of my daughter's Thoroughbred. It is unimaginable that I would put my child, my most precious treasure, on a horse that was not cared for by Dawn. I firmly believe that because she takes such good care of my little girl's horse, the horse will continue to take care of my little girl.
Kimberly, Somerset. Ky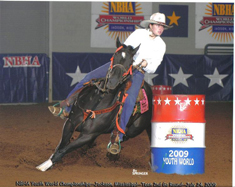 I had Dawn come and do my horses last summer and loved the results. I had them done just before I went to National Barrel Horse Association Youth World Championships. It really made a difference in my horses' performance and attitude. My horse performed better than they ever have. Both horses ran there fastest times to date. They also were smoother and tighter around the barrels. Dawn is great with the horses. I was really impressed her and will be using her again.

Mary, Memphis, TN
Dawn it was so nice to get to meet you!

I really felt comfortable allowing you to be with my horses and work on their teeth. It was so great to have someone understand their nature and work with them and encouraged them to relax and not be frightened.

I'm so excited about Vianca and Belle. When you finished, we put both girls back in the front field with Rose's horses, they were cantering around and Belle looked like she was in full blown heat. Vianca was prancing, but really I just thought it was because they were being exuberant around the boys and did not want to read too much into it.


Both were chewing and moving their jaws about the yesterday evening and Bell has been doing a lot, I mean a lot of yawning and grinding her teeth back and forth. They both ate all of their feed last night with no problem.

So this morning I was getting Vianca cleaned up for her debut tomorrow in Cincinnati and let them both stay in the smaller field. When I let them go and encouraged them to trot, I could not believe what happen!
Now you see, Belle normally will canter to keep up with a group, but she will quickly slow down to a trot and walk. Well, she broke into a canter and then a full gallop and was blowing. She actually even started to race Vianca and put her head down to gain speed. I could not believe it, I have not seen that kind of power in her in over 6 years. There she was galloping around and then she actually started to race Vianca….. It was awesome. I have not seen her with that kind of enthusiasm for a long, long time. IT made me cry tears of joy.

As for Vianca, she is prancing and dancing and looking great. She looks free-er to me and definitely has more movement in her shoulders and chest. She is flexing more at the pole and seems to be enjoying herself more. But now the rest of the story. Since her accident (2 years ago Feb.), I have not been able to use the clippers under her jaw or around her chin. I've done a million give and takes, practiced with a massager (she did not like that when I turned it on) and have just kept trying to de-sensitize her. Yesterday, I thought, well, she needs to get ready and it would be great if she would just let me clip her long winter hairs under her jaw because it looks so much better than with scissors. After only 5 to 10 minutes of practicing with the clippers (just the sound and vibration) she lowered her head, almost shut her eyes and just let me clip away! At first I thought, look patience does work. But then since we did this all winter, why now is she finally comfortable enough for me to clip along her jaw line? Then it hit me, it had to be your dental work. She was relaxed, even placed her chin on my shoulder and there was not tension or dare I say pain. Her jaw must have been sore or sensitive all this time and I just thought it was from the trauma of all the stitching and work done on her. Thank you.
--Barbara Broxterman, Garards Fort, PA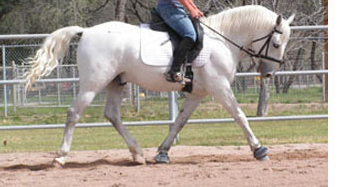 As an equine peak performance therapist for over15 years, my clients trust me to identify the source of their horse's physical and behavioral blockages. The goal is to provide preventive therapies and exercises that ensure their horse's stability, as well as maximize their potential.
I have found that Dawn Darnell's whole balance approach to equine dentistry is an essential part of a horse achieving their optimal potential and well-being. Much of the resistance I uncover comes from the misalignment of the horse's jaw and unbalanced hooves. As Dawn anatomically aligns the horse's mouth I can see the change in the horse's posture and in their movement. I have found that in most cases the results are immediate.
Dawn is very gifted and knowledgeable dentist. Horses react positively to her intuitive, calm manner. Her natural approach helps horses progress faster and maintain a balanced, supple posture for fluid engagement and flight. Over time, the natural rotation and function of the horses jaw muscles, ligaments and TMJ start to return.
The result is that my clients more easily move through the stages of rehabilitation and quickly advance to the next level of peak performance.
-- Michele Trapp - Peak Performance Therapist
Founder, Equi-Pro
Hi Dawn,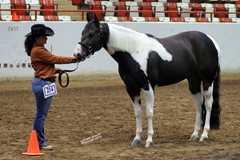 I consider myself to be a very good horsewoman and pride myself in treating all of my animals like the athletes I expect them to perform as. However, my oldest mare, Maggie had become less soft in her face over the years in spite of having her teeth floated by equine dentists and veteranarians yearly. After Dawn performed her Natural Balanced Dentistry technique on Maggie, there was a clear difference. The mare is much softer in her face. I have even been able to ride her easily in a snaffle bit one handed without any head tossing and locking of the jaw. It was amazing the transformation after one treatment. From now on, Dawn will be the only choice for all of my equine dentistry needs. -- Lenee Allison, Germantown, TN

My horse, Gladys, suffered from chronic lameness/stiffness issues for years. She was never able to soften her jaw and work over her back, despite working with a top dressage trainer. She was seen by 3 vets and a surgeon before my farrier, Beth Lanman, suggested I ask Dawn to take a look.
Gladys had her teeth floated by a dentist 1 month prior, but I was desperate, so I agreed. And what a difference a day makes! Dawn almost immediately identified the source of Gladys' pain. A damaged, or underdeveloped molar had allowed the opposing molar to grow down into it's space. Dawn went to work... Gladys had no trouble eating that evening, and the next day I decided to try a short ride. Gladys was amazing! I could tell a huge difference, and Gladys was so much happier. Thank you, Dawn!!!
--Karen Hoyal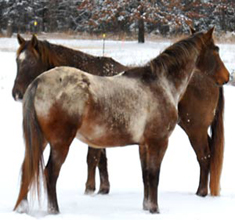 Dawn,
I just wanted to say thank you for introducing me to Natural Balance Dentistry. My horses did the most interesting thing after you worked on their teeth. I had noticed that my geldings were a couple of lazy boys out in the pasture. So imagine my surprise when the next morning at sunrise I heard the sound of horse hooves thundering in my ears. I jumped out of bed, hastily dressed, found a pair of shoes, and got myself out the door ASP. Thankfully all I found were two happy horses having a jolly time playing and running together in the pasture. Wow, what a difference. The happy horse syndrome continues. I even noticed that after you corrected Tonka's incisors he started filling out.
Thank you so much for being on my horse care team. You help me keep my horses happy and healthy.

Gratefully,
Karla Ewing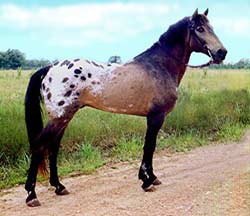 Hi Dawn,
This is Lucky Duffy over in Campbellsville. You came and worked on Romeo last November for us (he's the gaited Appy stallion who squeaked <grin!>). I just wanted to tell you that he is a whole new horse! We have REALLY reduced his feed, he is holding a VERY nice weight, and he is back in work. I just couldn't stand the look of "I wanna go too!" on his face when I would work other horses. He's comfortable in his snaffle bit, he doesn't squeak, and he has that spring back in his step.
Thank you for giving me my boy back, he means the world to me. I've been telling everyone I know!
Lucky Duffy, Campbellsville, KY
My now 11 year old Quarter Horse gelding, Sunny, has always dragged his rear hooves. I'd always thought it was pure laziness, as he is a lazy horse. It was just something I always thought he would do and I had become to consider it "normal" for him. That is, until my Natural Trimmer was out one day and said that he could have teeth problems and suggested I contact Dawn and set up an appointment. At first I honestly thought he was crazy; but then he explained it. He explained how a sore mouth and jaw due to abnormalities would cause stiffness and soreness throughout the top line and how this soreness could affect how freely Sunny moved his hips, which in turn would cause him to not lift his hind legs enough for his hooves to clear the ground, resulting in squared off toes on his rear hooves.
I decided to give it a try and set up an appointment for Dawn to come out. Needless to say, Sunny's mouth was a mess. By the next time my Trimmer came out, Sunny's hind hooves were beginning to show less signs of wear. And by the 2nd trimming after Dawn worked on his teeth, Sunny's hooves were completely round as they should be! It was amazing the difference that one visit made.
I'll be forever grateful for what Dawn did for my horse. He's much happier now and his rear hooves have continued to stay round! No more toe dragging! Thank you, Dawn!!!
--Rebekah Pearson, Natural Touch Horsemanship
Millington, TN
I am a Natural Hoofcare Practitioner and I routinely provide hoofcare for over 500 horses. I first experienced Natural Balance Dentistry with two of my horses, both Arabian mares. One of these mares had a crack in her left front hoof that had been there her entire adult life. She was 17 when Dawn balanced her teeth. Three months later I saw the crack beginning to go away. A few months later it was completely gone. No dietary, hoofcare or environmental changes had occurred with this mare, she just had gotten her teeth balanced.

The other mare would not allow the top of her head to be touched without difficulty. I thought this was just a behavioral issue. The very next day after her teeth were balanced she allowed me to touch the top of her head without any of the previous difficulty. In seeing the improvements and restored comfort in these two mares made a very positive impression. I became more aware of the importance of a balanced mouth.

There are numerous other examples I could provide of client horses Dawn has worked on but I will confine the testimonial to one more. I provide hoofcare for 16 to 20 horses at the Navy base stables in Millington, TN. On my first visit to the stables I noticed an unusual pathological feature on about 50% of the horses . They had squared off toes on both rear hooves. In conversation with the owners, trying to establish a common denominator, I found that all the horses had dental work performed by the same individual.

I suggested they try Dawn. Within 3 months of her balancing their teeth I saw the squared toes go away, not on just one horse but all of them.
This is a textbook example of how balancing and restoring motion differs from just filing off the sharp points. The effect on the horses mobility is so significant that natural collection and rear propulsion can be seriously compromised by radical and unnatural changes in the teeth.
Balancing the mouth and not just "filing off the sharp points ", doing subtle, and not invasive dental practices, is the correct way to approach equine dental and whole horse welfare.
--Steve Johnson