About First Light's Run Farm
First Light's Run is a peaceful 200 acre farm in Cave City, Kentucky. Rolling fenced pastures offer lush grass, shade and ponds, providing a horse heaven. Our farm family consists of horses from many disciplines.
In addition to our own horses, we have boarders from age 6 to mid 30s and have had one that was with us until 44 years old. Horses have come from all over the United States to enjoy the peaceful, natural surroundings of our Kentucky boarding and retirement farm. Many were show horses, but we also care for former trail partners and family pets that needed a forever home.
We welcome owners to visit at any time and are happy to send pictures often.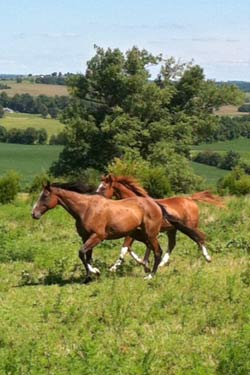 Dawn Darnell - Owner of First Light's Run and Natural Balance Dentistry Practitioner

I have been a horse lover my entire life. After having a horse as a teenager, my dreams were put aside for several years as I attended college and began a family in Georgia. After moving back to Kentucky, my horse dream was awakened with the purchase of Mystic, a little quarter horse for my daughter Emma's 9th birthday. That horse was followed by several more and my quest for knowledge began.

I began studying horse behavior and horsemanship and attended school at the Advanced Whole Horse Learning Center, becoming certified in Natural Balance Dentistry. As my herd grew, I realized how much I loved studying horses in a herd environment, seeing their relationships develop and watching their interactions.
Our first retirement boarder was the result of seeing an internet post looking for a place for a retired jumper that was a cribber. Watching that horse, Texas, thrive in his pasture life made me want to do more.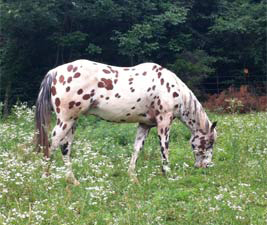 I've been doing retirement boarding since 2007, and with the help of my "village" we strive to give your horse the best. All horses receive daily hands on attention to insure they are getting what they need.

Calls, texts , emails and visits are always welcome, and I am happy to send pictures often.
You can also follow the farm on Instagram---firstlightsrun